Phnom Penh Media Co., Ltd. (PPML)
The Kingdom of Cambodia covers an area of 181,035 sq km., bordering Thailand (803 km), Laos (541 km), Vietnam (1,228 km).
Cambodia has a population of 16 million with more than 3 million residing in its capital city, Phnom Penh. The terrain conditions are mostly low and flat except mountainous areas in both southwest and north.
PPML has strategically located our OOH covering over the nationwide, in some key provinces and Phnom Penh City with very prime locations.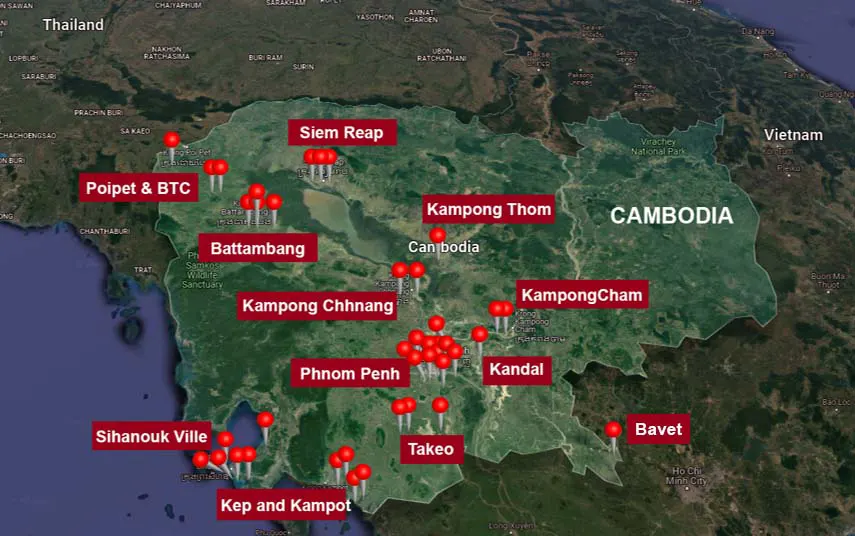 EXPOSE YOURSELF OUTDOOR !